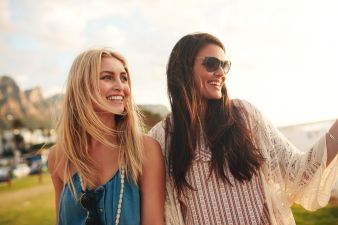 You know that nightmarish feeling of looking down in your hand and finding a piece of your tooth?
If you don't, great, but that day may yet come, so it doesn't hurt to be prepared. What should you do if you're facing a dental emergency like a fractured tooth?
Elegant Smiles has just the tips you need.
When Your Tooth First Breaks
First of all, don't panic.
Next, make sure you've got all loose pieces out of your mouth. It's not the worst thing if you swallow one, but you're better off recovering the debris, if possible. Rinse your mouth out with warm water to make sure everything's cleaned out.
If your tooth fractured to the bleeding point, apply firm yet gentle pressure on the tooth with a piece of gauze or a tea bag.
What If It Hurts?
A chipped tooth won't always hurt. More often than anything, it's just annoyingly sharp to your tongue.
But if your tooth is in pain, it's fine to take an over-the-counter pain relief medication. An ice pack against the outside of your cheek is also great for numbing pain.
Stabilize Your Tooth
Until you can see a dentist, try protecting your tooth with a thin layer of temporary dental cement. This can be found in any drugstore. You don't need much – it just provides a protective cover until you get real treatment.
Call a Brookhaven restorative dentist right away to see about getting your fractured tooth looked at. Even if your tooth doesn't hurt, you need to make sure the damage is under control.
Make Elegant Smiles your go-to for all of your restorative needs, especially if you have a broken tooth.