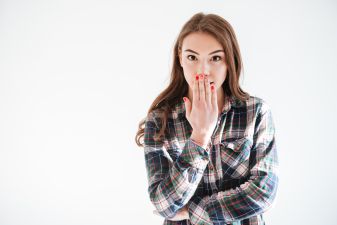 A dental filling can be tooth-colored or metal (which may look silver, or even black, depending on how old it is.) While both kinds of fillings last quite a long time, they can loosen and come out as they age or develop leakage around them.  If you have an old dental filling that has fallen out, here are some tips for what you should do and not do:
Don't Attempt to Replace It
Don't attempt to place the filling back in the tooth, and don't use super glue, as this can cause further damage.
You Can Use Temporary Filling Material
At times, when a tooth loses a filling, sensitivity will occur. If this is the case, you can purchase a temporary filling material over-the-counter at a drugstore. This material will plug the vulnerable area to prevent pain and discomfort until you can see a dentist the next business day.
Call the Dentist
When a dental filling comes out it will need to be replaced.  It's likely that our dentist can insert another filling in your tooth. But if there is new decay present, it may be best to place a dental crown instead, for additional protection. Delaying care will put your tooth at risk for developing a cavity, getting infected, or causing severe pain.
Preventing the Loss of a Dental Filling
To prevent the loss of a filling, be careful not to chew hard items like ice; also avoid grinding, and clenching. Visiting a dentist regularly for check-ups and cleanings will help us to keep an eye on all of your dental restorations and intervene before conditions worsen.
We're always here to help! Contact Elegant Smiles, to help preserve your dental fillings. We look forward to seeing you!