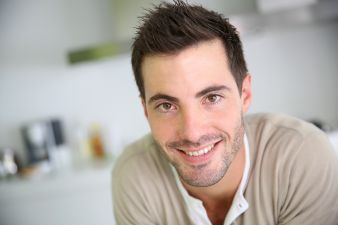 As we ring in the new year, it's natural to begin reviewing and revisiting the actions and choices you made last year. There are things you are proud of and things you wish you had a second chance to do again. Where do you rank your dental care in that list? Have you even thought about it?
If you've made it an effort to take care of your teeth, that's something to be proud of. Though it may seem like you are simply following habits you picked up as a child, not everyone continues them into adulthood; for that matter, not everyone has good habits established to begin with.
Take Positive Steps to Improve Your Oral Health
What do you do if you have neglected your dental health this year?
First, as soon as you can, call Elegant Smiles to make your next appointment. Let our staff know that you've missed your last cleaning (or two), and they will schedule you as soon as possible.
Secondly, check your habits. Are you brushing twice a day? Add that back to your routine. Do you dread wrapping floss around your fingers and putting them in your mouth? Try a pre-loaded flosser or a water flosser to make it easier and more convenient. Finish with antiseptic mouthwash to keep your breath fresh and kill hard to reach bacteria.
Let Dr. Hosaka help you get a fresh start in the new year. A cleaning is only the first step. A thorough exam and digital imaging may show more necessary work than you expected. But with our professional staff, comfortable atmosphere, and sedation dentistry, you can relax, knowing you're on your way to an Elegant Smile.