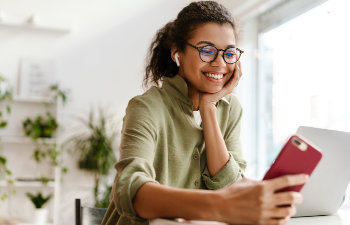 Bright white teeth are often considered as one of the most desirable traits of a smile. Unfortunately, tooth staining is an inevitable reality. Even for patients who brush and floss every day, teeth can become stained over time due foods, drinks, medications, smoking and even the natural aging process. At Roswell Complete Dentistry, we proudly offer professional teeth whitening to reverse these effects. Our dental office provides both in-office and at-home teeth whitening services to safely and effectively lighten your teeth by several shades.
While teeth whitening is the most sought-after treatment in cosmetic dentistry, the results are only temporary. To help you get the most value out of your professional teeth whitening investment and protect your results, we recommend the following practices at home.
Tips to Extend Your Professional Teeth Whitening Results
Your teeth whitening results won't be permanent, but there are things you can do to retain their brilliance after your treatment. To make your teeth whitening results last longer, you can follow these tips and practices:
Maintain Good Oral Hygiene
Brush your teeth at least twice a day with a whitening toothpaste and floss daily to remove plaque and prevent staining.
Avoid Staining Foods and Beverages
Limit your intake of dark-colored foods and beverages that can stain your teeth, such as coffee, tea, red wine, berries, and tomato-based sauces. If you do consume them, rinse your mouth with water afterward.
Use a Straw
If you can't avoid your morning coffee, it's okay. When drinking staining beverages, however, we recommend using a straw to minimize contact between the liquid and your teeth.
Quit Smoking
Smoking or using tobacco products can cause teeth discoloration. Quitting smoking not only improves your overall health but also helps maintain your teeth whitening results.
Rinse your Mouth After Meals
After consuming foods or drinks that can stain your teeth, rinse your mouth with water to reduce their impact on your tooth enamel.
Consider Touch-Up Whitening
Consider using whitening touch-up products like whitening pens, strips, or mouthwashes periodically to maintain the whiteness of your teeth. You can also ask our Roswell cosmetic dentist about scheduling a teeth whitening touch-up at our office.
Avoid Acidic and Abrasive Products
It's not just the color that matters. The acid content of your food and beverages influence the whiteness of your teeth. Acidic foods and drinks, as well as abrasive toothpaste or mouthwash, can weaken your tooth enamel and make it more prone to staining.
Visit your Dentist Regularly
Scheduling regular dental check-ups at Roswell Complete Dentistry is imperative if you want to keep your smile as white and attractive as possible. Our professional cleanings are designed to remove surface stains and ensure optimal oral health.
For more information about our professional teeth whitening options in Roswell, please give us a call. A whiter smile can improve your confidence and even takes years off your appearance.