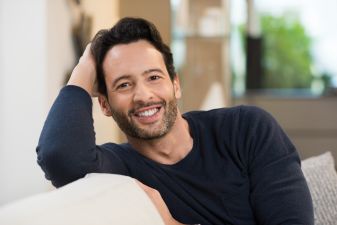 Porcelain veneers are an amazing accessory to have. They make your teeth look brighter, straighter, and completely transform your smile. But they also require the right maintenance to keep them looking great. Here's everything you need to know to help your veneers last as long as possible:
Use a Nonabrasive Toothpaste
Avoid harsh cleansers and abrasive toothpastes. Stick to gentler blends, so that you don't accidentally scratch the surface of the porcelain. 
Floss Around Your Veneers DAILY
Flossing will not pull your veneers (or other dental work) off your teeth. But if you don't floss around them, plaque will start to work away around the edges and create leaks or decay. You must floss the margins and along your gumlines daily if you want your veneers to last as long as possible. 
Use a Soft Bristled Toothbrush
For the sake of your veneers and gumlines, always use a soft or extra-soft toothbrush. Hard, aggressive brushing can lead to gum recession and atypical aesthetics when you smile. 
Consider Wearing a Nightguard
If you clench or grind your teeth while you're sleeping, it could lead to fractures in your porcelain veneers. The best thing to do is prevent chips and breaks before they start by wearing a protective night guard. 
Schedule Routine Checkups
When you visit Elegant Smiles for your routine six-month checkups, we'll evaluate the integrity of your veneers as well as the supporting teeth. That way if there are any irregularities, we can make you aware of them before bigger issues pop up. 
Considering a smile makeover? Call Elegant Smiles today to request a private consultation with our cosmetic dentistry providers.